Diasporic culture is the culture of Lebanese modernity. Like all modernities, it involves a splitting of the subject between a driven self and a homely self. This can be a painful split of the self, and in some instances, it can be dealt with through a splitting of the married couple rather than a splitting of the self. In this process, it is men who aim to monpolize the possession of what is worthy of being kept and what can be allowed to be given away. The paper examines ethnographically how this logic is integral to the making of diasporic culture.
Light refreshments will be served after the seminar!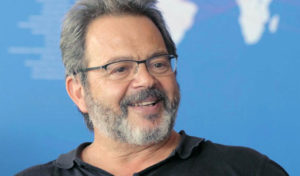 Ghassan Hage is the University of Melbourne's Future Generation Professor of Anthropology and Social Theory and a Fellow of the Australian Academy of the Humanities.
The event is organized by IMER, SKOK, and the Department of Social Anthropology at the University of Bergen.
Time: Thursday 21th of March 2019, 14.15 – 16.00
Place: Seminar room, 9. floor at the Faculty of Social Sciences, Fosswinckels Gate 6