Apr
7
Mon
COMMUNICATION MIGRATION SEMINARS: IDA TOLGENSBAKK – Swedish migrants in Norwegian media and popular culture

@ UNI Rokkansenteret 6 etg (5th floor)
Apr 7 @ 2:15 pm – 4:00 pm
Ida Tolgensbakk – Swedish migrants in Norwegian media and popular culture
In this seminar Ida Tolgensbakk will present some findings from her PhD research on young, Swedish labor migrants in Oslo. In everyday encounters in Norway, the young Swedes are identified as such primarily through linguistic characteristics, and not for instance skin color, phenotype, or dress. That is, they are audible rather than visible migrants. Tolgensbakk will discuss what kind of consequences this has on the lives of the young Swedes, as well as look into the related questions of how the young Swedes are presented in Norwegian media and popular culture.
Ida Tolgensbakk
Department of cultural studies and oriental languages, UiO. Ida Tolgensbakk has a master in folklore studies from 2005 (on national identity in the Faroe Islands). She worked three years at the Norwegian Institute of Local history, mainly focusing on migrant's life stories. She is now studying young, Swedish labor migrants moving to Oslo. Her research is based on life story interviews, fieldwork on a Facebook group, and texts from popular culture and the media.
Read more here: http://www.hf.uio.no/ikos/english/people/aca/idatol/
Communicating Migration Seminar Series IMER Bergen spring and autumn 2014
The IMER seminar series for 2014 will cover how migration and ethnic relations are communicated in every-day encounters, in mass and social media, in politics and in teaching at the universities.  Has the way people talk about migration and migrants in different social contexts changed over time, and in which ways has it changed? How does migration theory and research fit in with other topics and theories in the social sciences, and how do results from migration research inform public debate and policy development? Communicating migration will be discussed from various angles in our seminar series on international migration and ethnic relations during spring and autumn 2014. We welcome papers that touch upon this broad theme from different angles.  Historical analyses of change over time in regard to politics and public debate, research foci and disciplinary concerns are specifically welcomed.  The seminar series will end with a two-day conference in October/November 2014.
Mar
3
Tue
IMER Lunch: Susanne Bygnes – Mistillitens migrasjon: Europeisk sør-nord mobilitet i kjølvannet av krisa

@ UNI Rokkan centre (6 etg)
Mar 3 @ 12:00 pm – 1:30 pm
Mistillitens migrasjon: Europeisk sør-nord mobilitet i kjølvannet av krisa
Tema for innlegget er den nye Europeiske sør-nord migrasjonen. Den empiriske analysen er basert på dybdeintervjuer med noen av dem som har reist fra Spania til Norge etter kriseåret 2008. Innlegget vil belyse hvordan sør-nord migrasjonen i kjølvannet av krisa er mer enn en desperat flukt fra arbeidsledighet i hjemlandet. Den vidtrekkende mistilliten til det politiske systemet og følelsen av en dyptgripende håpløshet i hjemlandet er viktige migrasjonsfaktorer i tillegg til jobbmuligheter for dem som kommer til Norge.

Susanne Bygnes (phd) er postdoktor ved universitetet i Bergen. Hun leder det fireårige prosjektet Labour Migration in Uncertain Times: Migration from Spain to Norway after 2008, finansiert av forskningsrådets VAM-program. Hun har publisert en rekke internasjonale artikler på tema som mangfold og likestilling, blant annet Ambivalent Multiculturalism (2012) i tidsskriftet Sociology.
Mar
13
Fri
IMER Lunch: Astrid Ouahyb Sundsbø – Social mixing policies: What You Want and What You Get

@ UNI Rokkan centre (6 etg)
Mar 13 @ 12:00 pm – 1:30 pm
IMER Lunch: Astrid Ouahyb Sundsbø – Social mixing policies: What You Want and What You Get
In the public debate and contemporary social policies in Norway as well as in other countries, concentrations of "immigrants" in certain areas of a city are considered to be unfortunate and something which needs to be fought against (see i.e. Gakkestad 2003; Akerhaug 2012). It is anticipated that spatial concentrations of "immigrants" enforces the social isolation of "immigrants" and triggers criminal activities, among other aspects. This becomes very obvious when a "high percentage of immigrants" in an area serves as basis for referring to that area as a "ghetto" or "insecure" (see i.e. Sæter 2005; Vassenden: 2007; cf. Akerhaug 2012).
In this lunch seminar, the idea of social mixing, which is not just common in the general public debate but also a manifested major urban policy and planning goal (Sæter & Ruud 2005; Huse, Sæter & Aniksdal 2010; cf. Musterd 2005) will be discussed. By using some illustrations both from the academic debate as well as own empirical work, it is shown that it is necessary to be critical about this concept.
It is referred to literature arguing that there is a lack of empirical evidence showing that the residential segregation of "immigrants" has any effect at all, for instance on "integration" and crime (for instance Musterd 2005; Galster 2007; Lees 2008). Furthermore, it is discussed that the imagination of social mixing as an ideal way to tackle the "multicultural challenge" might be founded on a highly problematic understanding of "immigrants" and their norms and values as inherently "bad" (cf. Eriksen 1996: 51). This is shown by drawing on statements from interviews with members from the majority population residing in Oslo.
Astrid Ouahyb Sundsbø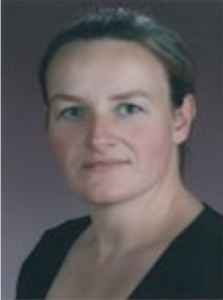 Astrid Ouahyb Sundsbø (PhD) is a postdoctoral research fellow at the Georg-Simmel Center for Metropolitan Studies in Berlin. She holds a doctoral degree in sociology from the Humboldt-University of Berlin (2012). From 2012-2014 she worked as a postdoctoral researcher at the Center for a Sustainable University at the University of Hamburg. Her main fields of research compromise: Social inequality, residential segregation in cities, migration and interethnic relations. Her most recent publication is Grenzziehungen in der Stadt. Ethnische Kategorien und die Wahrnehmung und Bewertung von Wohnorten (Springer VS, 2014) where it is discussed whether ethnic boundary making on the side of the majority population could be a possible explanation for the residential concentration of immigrants in Berlin and Oslo.